Last night turned into an impromptu movie night. Cozying down on the sofa with a blanket and candles, we decided to order in controversial Danish writer/director Lars von Trier's latest offering
Melancholia
. Yay for the "in theaters" option OnDemand. $9.99 well spent...so much cheaper than acutally going to the movies.
This film has been receiving an amazing amount of press since it premiered at Cannes this summer (in part due to the director's bizarre and frightening interview comments). S and I had never seen any of von Trier's earlier flicks, but they are supposed to be super disturbing and intense...
Melancholia
was indeed intense, but also a visually stunning and captivating flick. It certainly sticks with you.
Check out the trailer here.
P.S.-Lest we sound too cultured, we also watched
Crazy, Stupid, Love
with Steve Carrell and Ryan "The Goose" Gosling.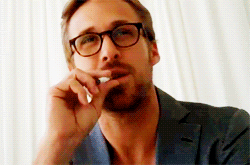 You're welcome.