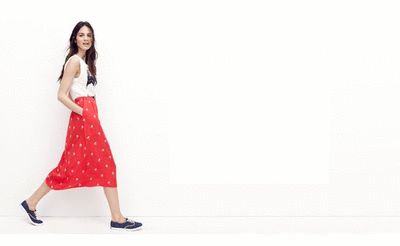 On an unseasonably warm day last week, a coworker of mine rocked it in an adorable A-line coral midi skirt.
While she looked lovely, I'm not sure it's a length that would look good on everybody.
What's the verdict? Would you guys wear a midi skirt?
I'm tempted to try it out with the Roseblossom print skirt above. Buy it
here
.
(original image courtesy madewell)