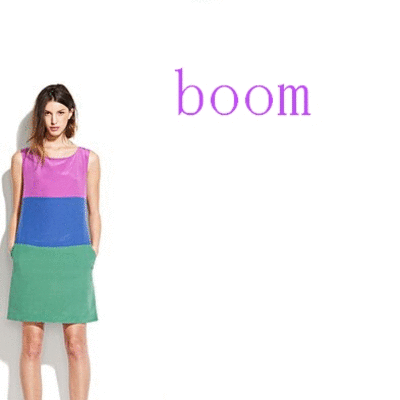 Madewell's Colorband Shiftdress has me dreaming of spring. Bare legs and bright colors? Yes, please!
My friends always tease me for my love of dresses, but it's not an attempt to be "fancy" that drives me away from pants. Instead, it's the idea that putting on a dress (especially in warm weather) means your outfit is, for the most part, finished.
On that note, happy weekend, friends!
P.S. I made my first gif!
Aren't you proud?
(original images courtesy madewell)