Saturday was such a beautiful day. Thanks to warmer weather, S and I decided to make the most of our free day.

Breaking our habit of heading to Brooklyn after the sun sets, we decided instead to spend the day wandering and soaking up the sun.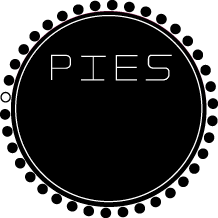 We started things off at famed fried chicken eatery
Pies-n-Thighs
.
You might have deduced based on the name that this place is a soul food-themed eatery focused on fried chicken and fresh baked pies. While this is true, don't let the name fool you. They were also serving a kale bowl in case you thought you weren't in Brooklyn anymore, Toto.
We'd be wanting to try this place forever and I'm pleased to say it was worth the wait. The fried chicken is the best I've had in NYC. Coming from a Mississippi girl, that's saying a lot.
Also, this happened. Glad we've taken to running again recently!
Next, we wandered over to Bedford Ave. where we promptly fell in love with kitchen store
Whisk
.
This place has any and everything you could ever want for your cooking needs. A fabulous and stylishly selected collection of culinary goodies ranging from cutlery to cloth napkins, cheese boards to specialty food items.
Bacon marmalade, anyone?
The store's prices are unbelievably reasonable. We scored some adorable striped tea towels, a new whisk, salad tossers and a new wooden salad bowl-- all for around $50.
Next, we wandered to McCarren Park where we found a bench in the sun and dog watched/stalked.
Saturdays are swell.

(images courtesy pies-n-thighs, s and yelp)